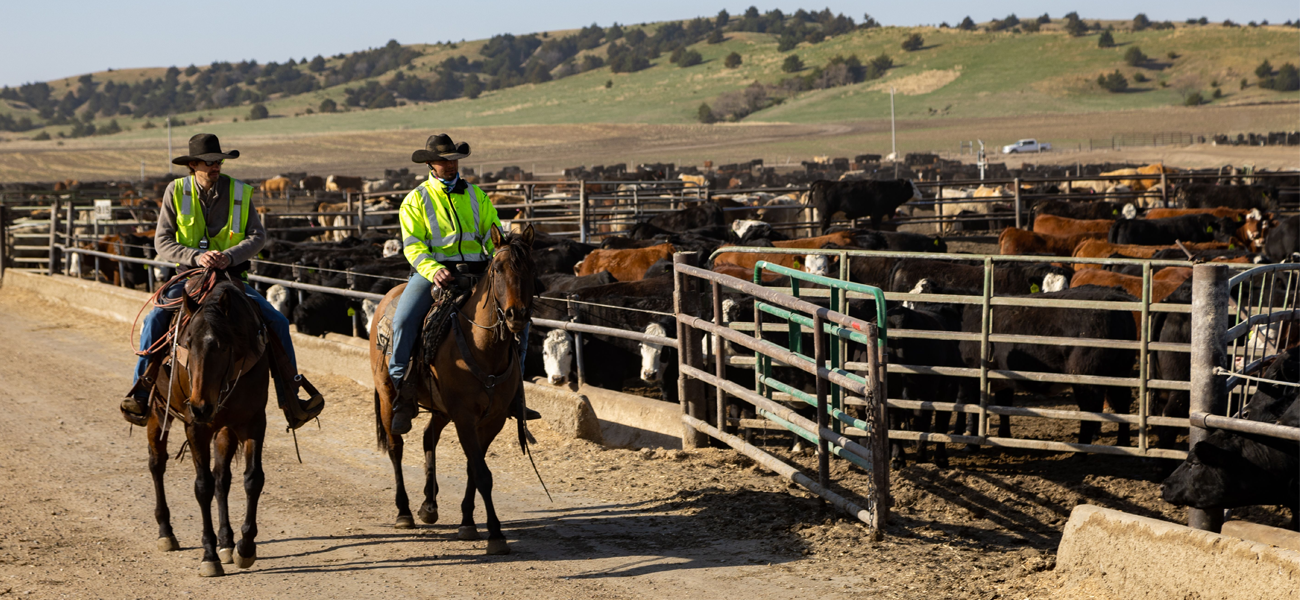 Our Mission:
As part of Tyson Foods' mission to deliver on our purpose to raise the world's expectations for how much good food can do, we are continuously improving the welfare of the animals entrusted to our care.
Our Vision:
We aspire to be a world leader in animal welfare through compassionate care based in sound science.
We embrace our moral and ethical responsibility to provide appropriate care. As a global leader in protein production, it is a priority to ensure that high standards for animal health and welfare, which conform to all applicable laws and industry best practices, are informed by sound science and good management practices, as well as implemented, enforced and verified across our supply chain. In support of this endeavor, our animal welfare policies and procedures reflect the most current science and we continually evaluate emerging technologies to drive continuous improvement. 
Members of the Tyson Foods Office of Animal Welfare (OAW), which was established more than 16 years ago, lead these efforts, engage internal and external subject matter experts to guide our work, and use key welfare indicators to measure, monitor and manage animal welfare outcomes, while also working to continuously improve the welfare of the animals entrusted to our care.