Hides & Tanneries
Sustainably Sourcing Leather, Together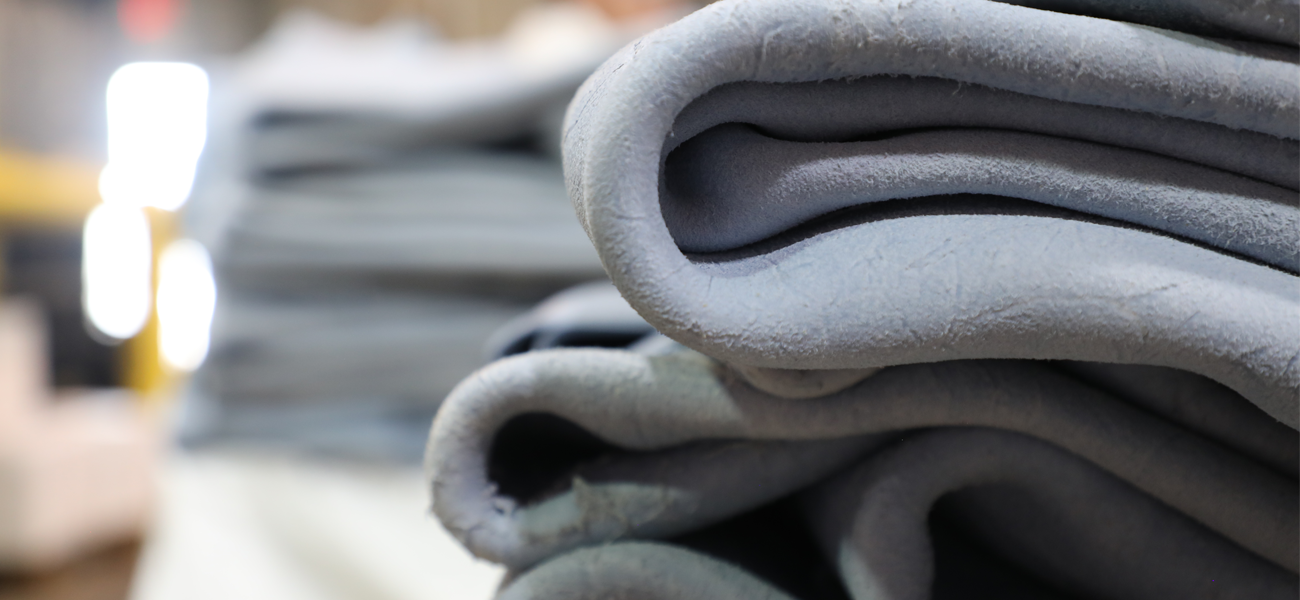 Why Leather? 
By utilizing this by-product of the food industry, leather manufacturers can create goods that are built to last – from clothing and furniture to the boots and gloves used by ranchers across America. 
We are the first step of the leather-making process here at Tyson Foods Hides and Tanneries and are proud to provide the highest quality Wet Blue hides to the leather industry, quality that comes from a commitment to using best practices for animal handling and practices in our supply chain to sustainably produce protein.
Leather Made Responsibly
Tyson Hides and Tanneries have been Gold Rated by the Leather Working Group since 2008.
All four Tyson Foods Hides and Tanneries facilities are Gold Rated, meaning we don't just produce a superior product; we are committed to producing quality hides using strict environmental practices, policies, and procedures.
As one of the largest tanners and hide providers in the world, we know we have a responsibility to the environment at all stages of the process. That's why we've been a member of the Leather Working Group (LWG) – an organization that works to advance traceability, sets standards for environmental compliance, and promotes sustainable environmental practices –  since 2008. 
Each of our tanneries is audited by LWG, and we have consistently received gold ratings for our performance. The LWG auditing protocol requires us to meet a stringent set of environmental controls in our tanneries, including the evaluation of energy use, water use, and effluent treatment. Certified tanneries are also expected to demonstrate good management and operational practices and adhere to rigorous worker health and safety standards.  
To achieve Gold Rated status, an audit score of 85 or above must be attained in each of the critical categories below; all four of our facilities scored an average of 96.42 during our most recent audit.
LWG Performance and Compliance Categories:
Operating Permits

Tannery Data

Raw Material Traceability

Environmental Management Systems

Restricted Substances

Energy Consumption
Water Usage

Air & Noise Emissions

Waste Management

Effluent Treatment

Emergency Plans

Housekeeping
Send Us A Note
If you have any questions or comments you'd like to send to our Tyson Hides & Tannery, contact us below!