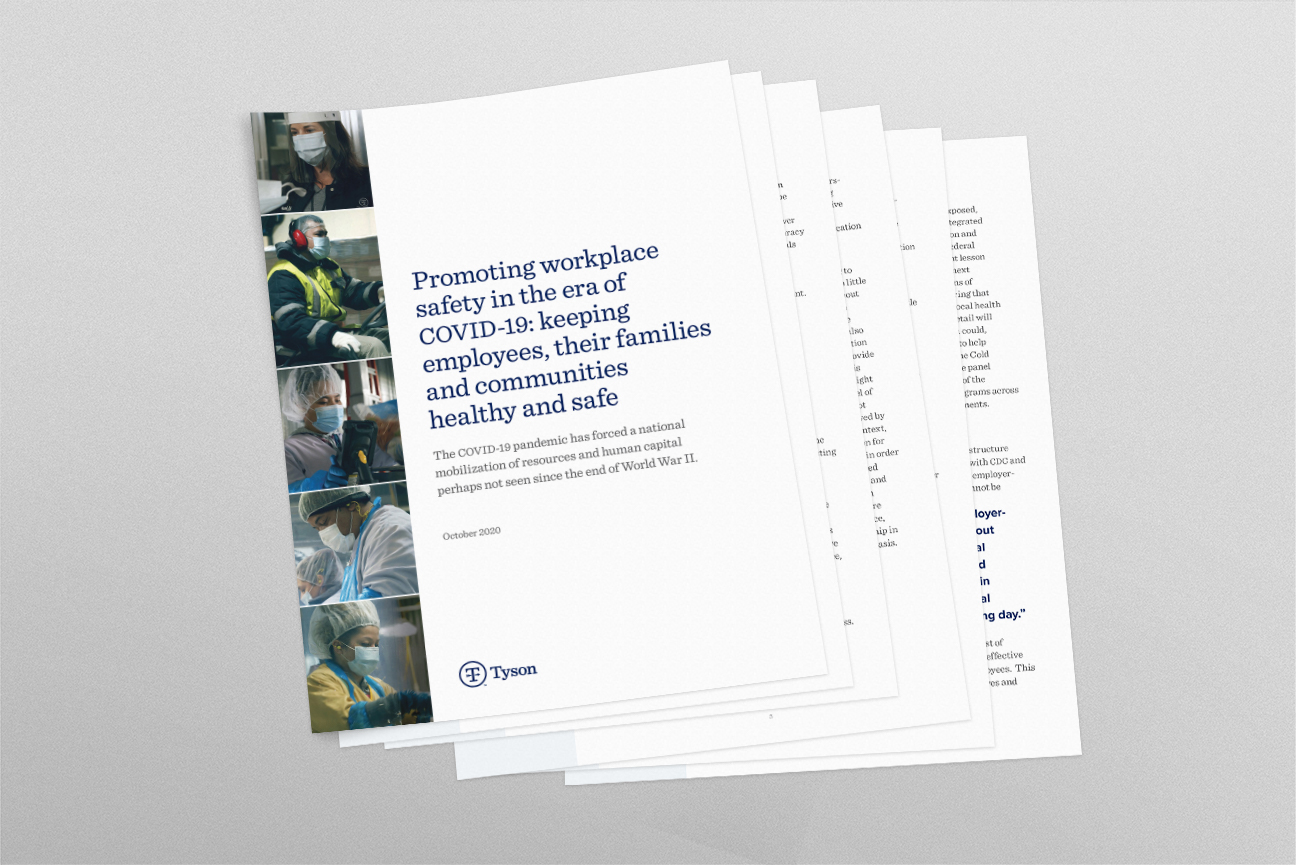 Promoting workplace safety in the era of COVID-19.
Sustainable Protein
We're the largest U.S. food company, and sustainability is at the heart of our business.
We are channeling our size and scale to tackle some of the biggest sustainability challenges facing the world today.
Careers at Tyson
We're a progressive food company raising the world's expectations for how much good food can do. 
Come see what makes Tyson Foods a great place to work.
Headline
Tyson Foods Goes on Offense Against New Waves of Covid-19 with Safety Measures, Testing
Headline
Tyson Foods Issues Statement on Waterloo Lawsuit Allegations
Headline
Jimmy Dean® Brand Brings Sizzle to the Holiday Season with Sausage-Themed Gifts 
Our Brands
When you think of Tyson, you probably imagine what is only a nugget of the larger picture that is Tyson Foods. Our products range from that juicy ribeye at the five-star restaurant to fresh meat at the local butcher.