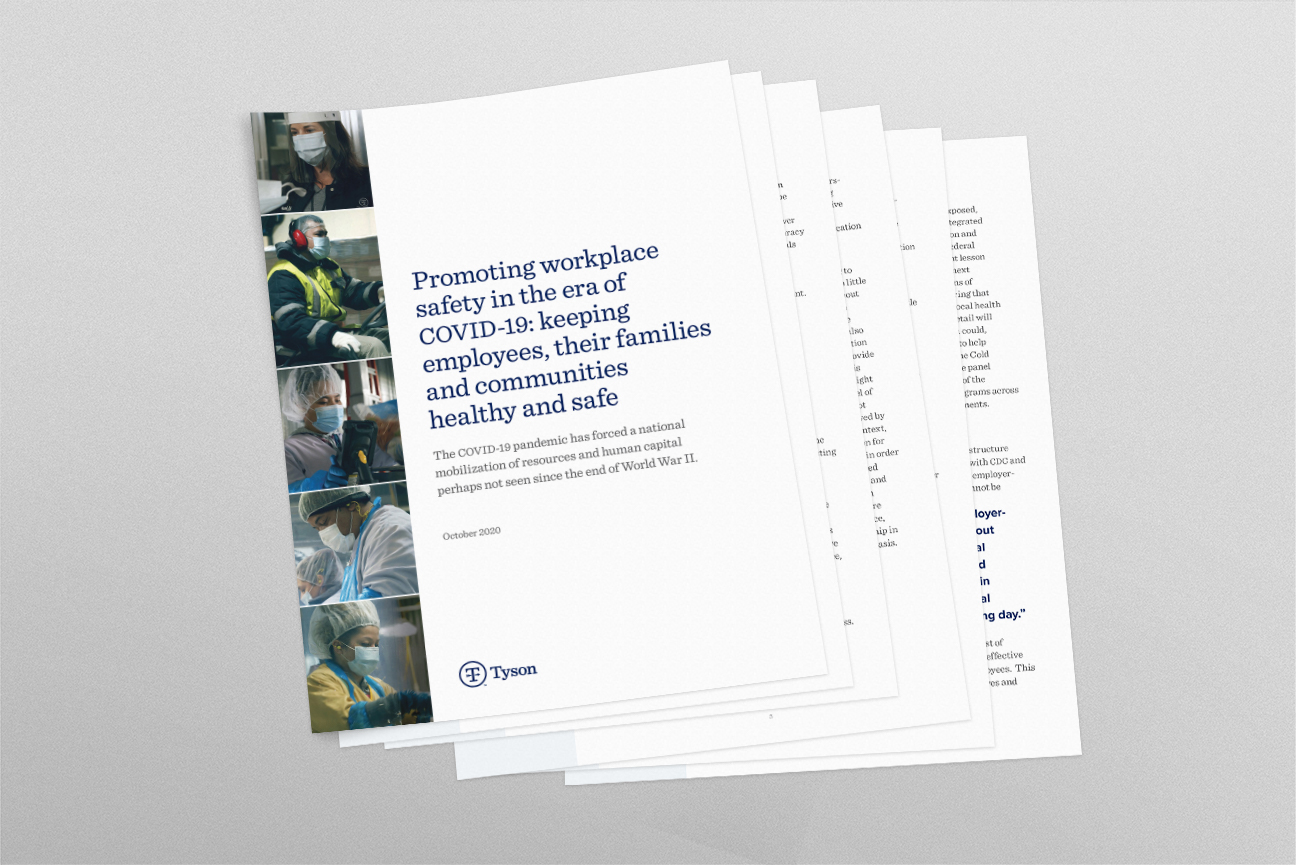 Promoting workplace safety in the era of COVID-19.
Sustainable Protein
We're the largest U.S. food company, and sustainability is at the heart of our business.
We are channeling our size and scale to tackle some of the biggest sustainability challenges facing the world today.
Careers at Tyson
We're a progressive food company raising the world's expectations for how much good food can do. 
Come see what makes Tyson Foods a great place to work.
Headline
Roses are Red, Violets are Blue, Tyson® Brand "Chicken Nugget Bouquet Contest" is Back, with New Heart-Shaped Nuggets Just for You
Headline
Anyone for Fewer Dishes and Easier Dinner Decisions? New Tyson® Brand Fresh Meal Shortcuts Offer Delicious Comfort Food Classics without the Effort
Headline
Tyson Foods Focused on Vaccine Education and Access
Our Brands
When you think of Tyson, you probably imagine what is only a nugget of the larger picture that is Tyson Foods. Our products range from that juicy ribeye at the five-star restaurant to fresh meat at the local butcher.