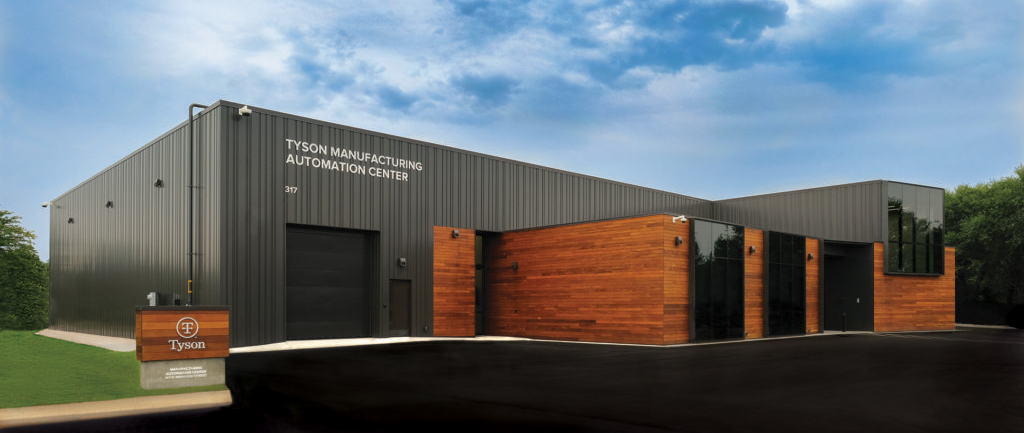 New Facility to Boost Tyson Foods' Automation and Robotics Efforts
Robotics, automation and vision technology to help make jobs easier, more efficient.
Sustainable Protein
We're the largest U.S. food company, and sustainability is at the heart of our business.
We are channeling our size and scale to tackle some of the biggest sustainability challenges facing the world today.
Check Out Our Blog's New Home
The Feed Blog has a new home, designed with you in mind.
Check out some of our new features to help you navigate our little slice of the food space.
recent blog posts
The Next 'Wave' in Alternative Protein
by Tom Mastrobuoni
Another year, another Good Food Conference.
This time, the team from The Good Food Institute had to expand to the iconic Palace Hotel in downtown San Francisco to hold the nearly 1,000 attendees, speakers and exhibitors. Entitled "The Future of Meat," this year's conference focused on growth in the expanding alternative protein market.
Established brands are growing their product portfolios and new companies are launching almost weekly. We are seeing more and more companies in the upstream market, working towards securing the supply chain and modernizing the manufacturing processes for alternative proteins. A fundamental shift is underway in the food industry and it is amazing to watch it from the inside...
Learning to Be a Poultry Pro: My Day as an Animal Welfare Specialist
by Jess Hines
A few months ago, I was introduced to Nick Wolfenden, animal welfare lead at Tyson Foods. We immediately hit it off and became fast friends, which made me comfortable enough to make a somewhat embarrassing admission: I didn't know the first thing about what Nick really does in his role.
I'd heard about our animal welfare initiatives, whether it was from thumbing through our annual sustainability report, keeping up with press releases about new programs or updated progress, or having the inside scoop from sitting directly across from our sustainability communications manager, but I didn't have *quite* enough information to make me feel dangerous. And I like feeling dangerous...
You Asked, We Answer: Your Most-Searched Questions about Chicken Health
It's time for round two of You Asked, We Answer, the video series in which we respond to some of the web's most-asked questions about Tyson Foods.
In this episode we cover your top searches about chicken health with Scott Gustin, Managing Director of Veterinary Services, and Morgan Watchous, Poultry Communications Manager.
(And if you missed our first episode, check out all you ever wanted to know about chicken nutrition with two of our food scientists.)
Careers at Tyson
We're a progressive food company raising the world's expectations for how much good food can do. 
Come see what makes Tyson Foods a great place to work.
Headline
Tyson Foods Donates Nearly 700,000 Meals for Hunger Relief in Arkansas
Headline
Tyson Foods Launches Pact® Brand Refrigerated Snack Bites with Functional Benefits
Headline
Tyson Foods Names John R. Tyson Chief Sustainability Officer
Our Brands
When you think of Tyson, you probably imagine what is only a nugget of the larger picture that is Tyson Foods. Our products range from that juicy ribeye at the five-star restaurant to fresh meat at the local butcher.