Corporate Social Responsibility
We're committed to the communities we live and work in. We not only partner with local hunger relief organizations to help people in need, we also invest in community projects through a unique grant program. And when disaster strikes, we're prepared to respond quickly with a fleet of mobile kitchens and resources to help an entire community.
Video Description: Upward Academy is a language and life skills program offered in many Tyson Foods locations.
Spotlight
Upward Academy
Beginning in 2016 at one of the company's plants in Springdale, Arkansas, Upward Academy is an in-plant education program that provides life skills and professional development opportunities to frontline workers at no cost. 
Tyson is partnering with social impact company Guild to expand its existing Upward Academy program to include access to more than 175 programs from over 35 of the nation's top universities and learning providers.
Food Insecurity
The good food can do
In 2021, the company donated 64 million meals – the equivalent of 16 million pounds of protein to fight food insecurity. The food donations, valued at $36 million, were distributed to food banks, pantries and hunger relief organizations in plant communities and across the nation. Almost 10 million pounds of the food donated by the company in 2021 was distributed through the Community Pantry Program (CPP), which addresses hunger in rural communities that have limited resources to receive, store and distribute protein products. As 2022 continues, we strive to raise the world's expectations for how much good food can do.
DISASTER RELIEF
When disaster strikes, hunger doesn't have to
In times of need, we're there to help. When a natural disaster or tragic event happens, we respond by providing food and support for the communities, neighborhoods and families directly impacted, and the brave individuals who show up to help. See what we're doing to spearhead disaster relief efforts.
Tyson Foods Sustainability Report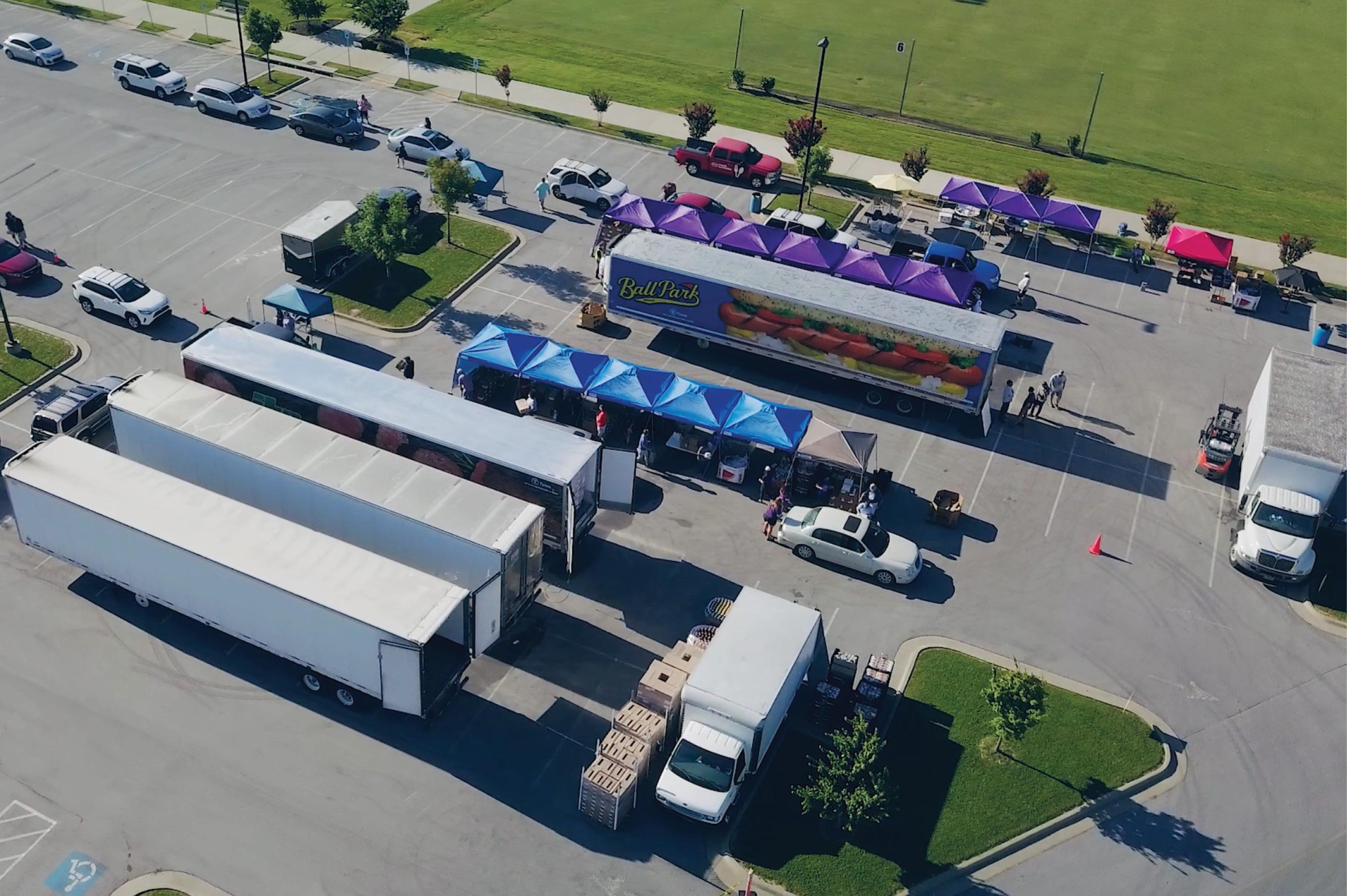 We're always embarking on new ways to reach communities in need.
Check out our Annual Sustainability Report to see full roster of programs, and how we're measuring up year after year.