Our History
At Tyson Foods, we maintain a strong connection with our past. We believe our past helps inform our future, ensuring the culture that carried us then continues to fortify us now.
The 1930s: Early Days
The Tyson Foods story begins during the Great Depression. In 1931, John W. Tyson moves his family to Springdale, Arkansas, in search of new opportunities. He finds them, thousands of them, all feathered and squawking. He begins delivering chickens to larger markets in the Midwest.
1940 — 1949: POST-WAR BOOM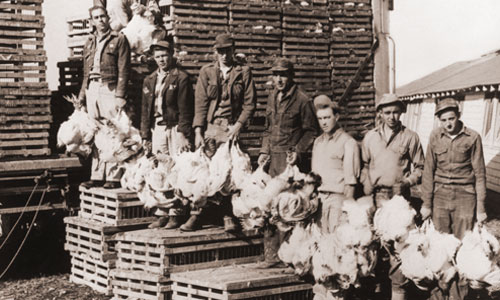 Food Rationing
During World War II, food rationing becomes an everyday reality. Poultry, however, is not rationed, and demand grows fast. John moves into the business of raising chicks and grinding feed for local chicken farmers.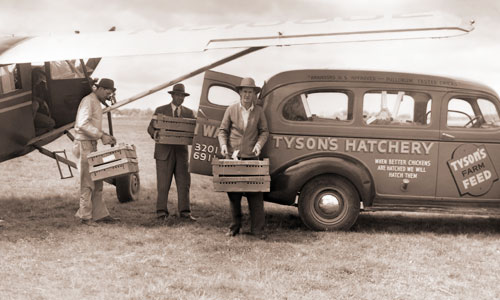 Flying Chickens
On April 10, 1946, John has a load of Andy Christy's New Hampshire Reds delivered by airplane to Fayetteville, a first for Northwest Arkansas. John says later, "I decided early that, if you had the best chicks in the area, you'd have the best customers and get the best results."
1950 — 1959: EXPANSION AND VERTICAL INTEGRATION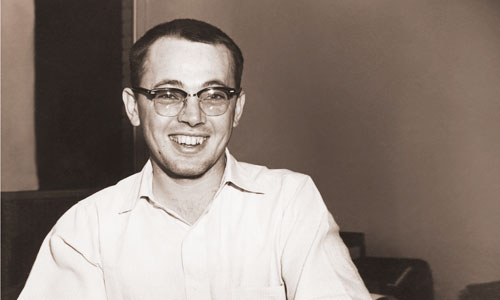 Don Joins the Company
At 22, Don Tyson, John's son, joins the company as general manager. "I left the [University of Arkansas] in 1952, and from that day until 1963, the year I took the company public, I worked in the business six days a week and on Dad's farm on the seventh day."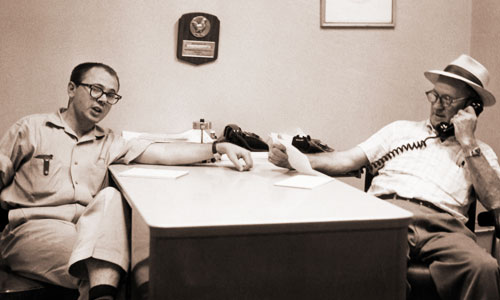 First Major Expansion
Meatpackers begin to base operations in Northwest Arkansas. In the late 1950s, John offers a parcel of land to a processing company to entice them to build a plant. The deal falls through, and Don convinces John that it is time to build their own processing plant.
1960 — 1969: GOING PUBLIC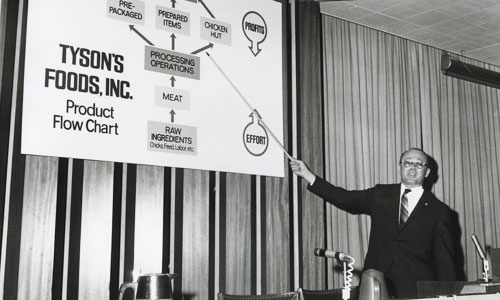 Going Public: Tyson's Foods, Inc.
In 1963, Don, now vice president, takes the company public as Tyson's Foods, Inc. Under his leadership, the company begins an odyssey of acquisitions that grows Tyson Foods in every direction.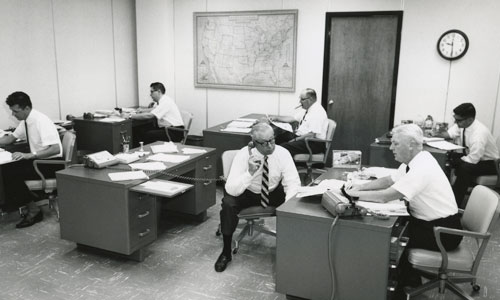 Vision and Commitment
Don's vision guides the company to fruitful acquisitions and new markets. "Don had an uncanny ability," Leland Tollett would later say. "But the real success of the company is the result of a genuine commitment by Don to 'always take care of our people.'"
1970 — 1979: NEW LOOK, NEW DIGS, SAME VALUES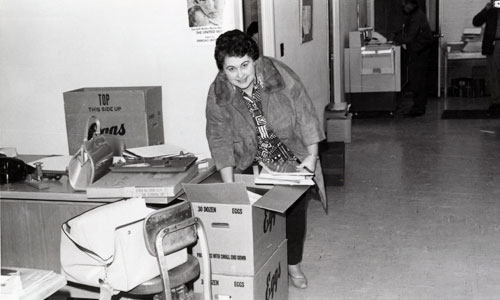 New Corporate Offices
To kick off the decade, team members move into the new corporate offices in Springdale on Oaklawn Drive. We're still located in the same place today, although a few more buildings have been added and the street name changed to Don Tyson Parkway in 2008.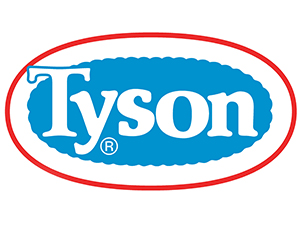 Company Name Changes: Tyson Foods, Inc.
In 1972, the company name changes to Tyson Foods, Inc., as we know it today. Along with the name change, we introduced a new look, the Tyson® oval.
1980 — 1989: LEAPS AND BOUNDS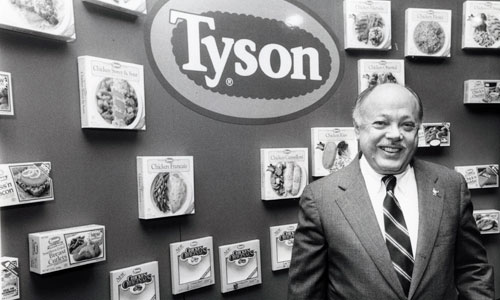 Tremendous Growth
Despite the struggling economic situation in the early 1980s, Tyson Foods experiences a period of tremendous growth. "We find something we think we can do, focus on it, and then aim to be number one at it." says Don in the 1986 annual report.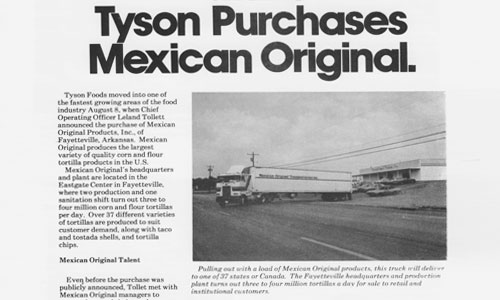 Mexican Original Acquisition
In 1983, Tyson Foods acquires Mexican Original, Inc., a flour and corn tortilla processing plant in Fayetteville, Arkansas.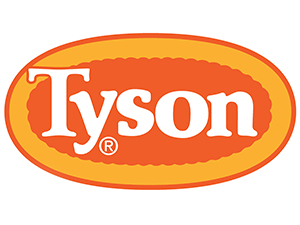 On the World Stage
By the end of 1989, the company has doubled in size in just five years, becoming the world's largest fully-integrated producer, processor, and marketer of poultry-based food products. The company also formally organizes its International division with joint ventures in both Mexico and Japan.
1990 — 1999: PASSING THE TORCH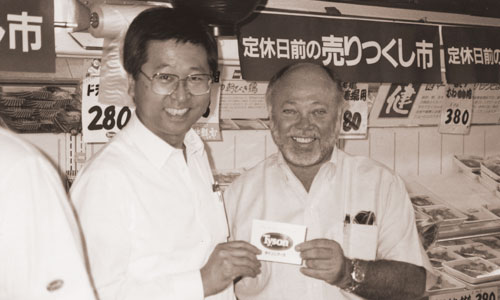 Worldwide Markets
Throughout the 1990s, Tyson Foods enters new markets worldwide including countries in Asia, Central America, South America, the Caribbean, and the Pacific Rim. By 1991, the company's international sales offices include Japan, Hong Kong, Singapore, and Canada. In 1995, the company establishes its Moscow office.
2000 — 2009: BEYOND CHICKEN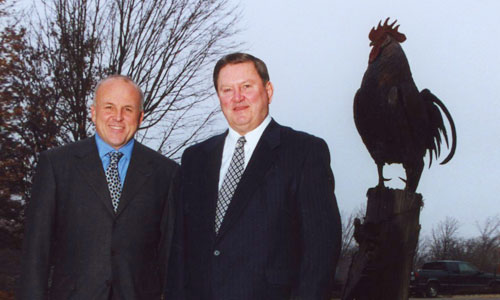 IBP Acquisition
In 2000, Chairman John H. Tyson is also named CEO. Like his father and grandfather, he begins leading Tyson Foods through another period of dramatic expansion. In 2001, Tyson Foods acquired IBP, inc., becoming the world's largest processor and marketer of chicken, beef, and pork.
2010 — Present: REACHING OUT AND BRANCHING OUT