Supplier Documents
We rely on our suppliers, whose successful business enables us to grow in our business of feeding the world responsibly.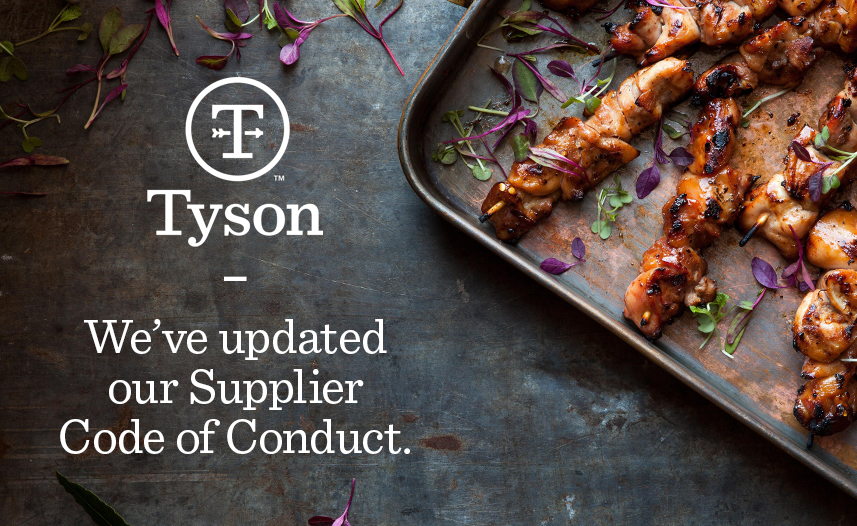 As a supplier with Tyson Foods, we ask that you take time to familiarize yourself with the updated Supplier Code of Conduct.
If you are a supplier, the following documents contain important information about changes that may impact your supplier relationship with Tyson Foods.
If you have questions after reading the documents, reach out to your Tyson representative.