Headline
Chairman's Reserve Prime Pork Qualifies for Master Chefs' Institute Seal of Excellence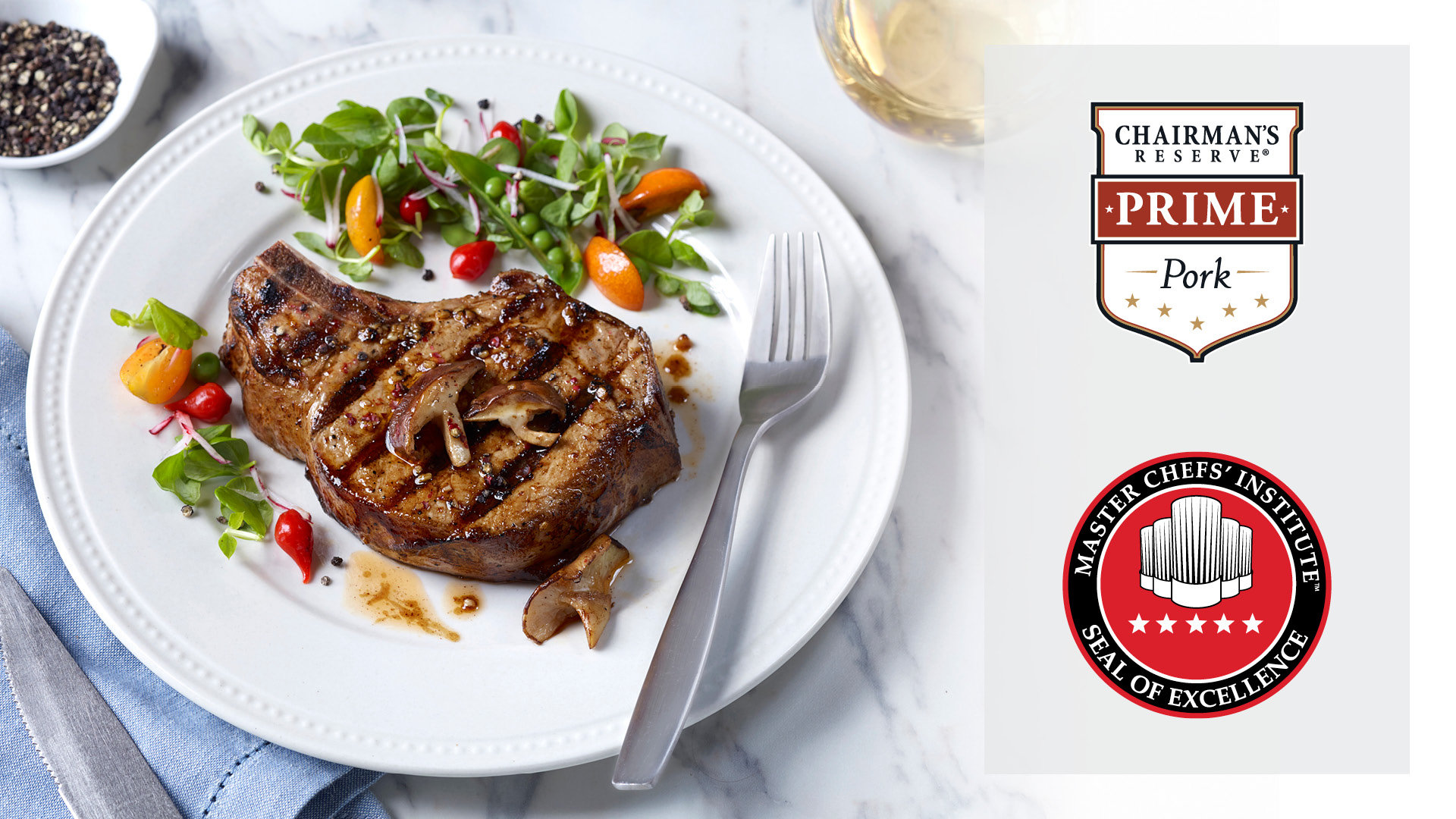 DAKOTA DUNES, S.D. – February 13, 2018 –  Tyson Fresh Meats, the beef and pork subsidiary of Tyson Foods, Inc., announced today that its Chairman's Reserve® Prime Pork brand has qualified for the Seal of Excellence from the Master Chefs' Institute (MCI), an international team of Certified Master Chefs®. The Seal signifies that Chairman's Reserve Prime Pork products have been evaluated by independent experts and have qualified for the Master Chefs' Institute standard of quality. 
MCI works to recognize and promote excellence in foodservice and retail products. Almost 10 percent of all certified master chefs in America are affiliated with MCI and have achieved the highest level of culinary certification. 
"Earning the Seal means a great deal to the Tyson Fresh Meats Team," said Ozlem Worpel, senior brand manager for Tyson Fresh Meats. "We work hard to deliver products that not only exceed customer expectations but also make consumers feel good about sharing with friends and family."
The Institute evaluated all Chairman's Reserve Prime Pork cuts against well-known competitors. All brands were evaluated individually and blindly, with identical commonly used cooking methods applied to each cut. MCI conducts rigorous testing that is unique to each product category. Criteria tested include: appearance, aroma, consistency, taste and texture, and if the product performs as claimed.
For more information on the brand, Chairman's Reserve Prime Pork, visit theprimedifference.com.
About Tyson Foods, Inc.
Tyson Foods, Inc. (NYSE: TSN) is one of the world's largest food companies and a recognized leader in protein. Founded in 1935 by John W. Tyson and grown under three generations of family leadership, the company has a broad portfolio of products and brands like Tyson®, Jimmy Dean®, Hillshire Farm®, Ball Park®, Wright®, Aidells®, ibp® and State Fair®. Tyson Foods innovates continually to make protein more sustainable, tailor food for everywhere it's available and raise the world's expectations for how much good food can do. Headquartered in Springdale, Arkansas, the company has 122,000 team members. Through its Core Values, Tyson Foods strives to operate with integrity, create value for its shareholders, customers, communities and team members and serve as a steward of the animals, land and environment entrusted to it. 
###

Media Contacts: 
Kent Harrison, 605-235-2778
Haley Frazier, 704-664-6328