Headline
Ball Park® Brand Removes Added Nitrites and Nitrates from Its Beef Hot Dogs; Eliminates By-Products and Added Fillers from Meat Line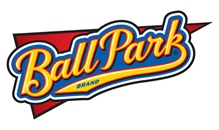 Chicago, Ill. - April 4, 2017 – Ball Park® brand gives hot dog enthusiasts more reasons to grill out this summer. Today, the maker of America's number one selling beef hot dog* announced it has removed added nitrites and nitrates** from all Ball Park beef hot dogs, and eliminated by-products and added fillers from its meat line.
"Ball Park brand has always been about quality," said Colleen Hall, director, Ball Park brand. "Today, we're taking the lead by removing artificial nitrites and nitrates and replacing them with natural alternatives, so people can feel even better when choosing Ball Park beef hot dogs. Consumers want more transparency when it comes to what's in the food they eat, and we want them to know we're listening."
Natural alternatives include celery juice powder and sea salt.
According to the National Hot Dog & Sausage Council, an estimated 20 billion hot dogs were consumed in the United States last year. During the core grilling season months, from Memorial Day to Labor Day, Americans typically consume seven billion hot dogs – which is 818 hot dogs consumed every second.
"The great taste of Ball Park brand hot dogs hasn't changed," said Hall. "We took special care to make sure everything consumers have come to love about our hot dogs stayed the same. We're America's number one beef hot dog for a reason, and taste tops the list.";
The Ball Park beef core portfolio of hot dogs are made with 100 percent beef and contain no artificial colors, flavors, by-products or fillers.
Ball Park brand hot dogs are available in the refrigerated section of grocery stores nationwide. To gear up for grilling season and learn more about the brand's portfolio of products, visit www.ballparkbrand.com.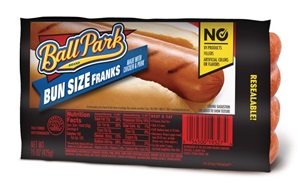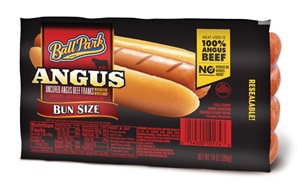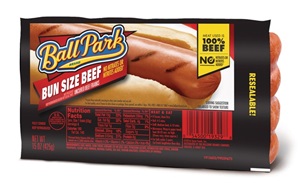 *Latest 52 Week Period ending 2/19/2017.
**Except for those naturally occurring in the celery juice powder and sea salt.
About Ball Park Brand
The Ball Park brand was launched in 1957 in response to a request from the owner of the Detroit Tigers baseball team.  The Ball Park frank was such a success, it was expanded nationally. Today, Ball Park products can be found in supermarkets, convenience stores and a variety of sports venues - including Detroit's Comerica Park.  For more information, visit www.ballparkbrand.com.
About Tyson Foods, Inc.
Tyson Foods, Inc. (NYSE:TSN), with headquarters in Springdale, Arkansas, is one of the world's largest food companies with leading brands such as Tyson®, Jimmy Dean®, Hillshire Farm®, Sara Lee®, Ball Park®, Wright®, Aidells® and State Fair®.  It's a recognized market leader in chicken, beef and pork as well as prepared foods, including bacon, breakfast sausage, turkey, lunchmeat, hot dogs, pizza crusts and toppings, tortillas and desserts. The company supplies retail and foodservice customers throughout the United States and approximately 115 countries. Tyson Foods was founded in 1935 by John W. Tyson, whose family has continued to lead the business with his son, Don Tyson, guiding the company for many years and grandson, John H. Tyson, serving as the current chairman of the board of directors. The company currently has approximately 114,000 Team Members employed at more than 400 facilities and offices in the United States and around the world. Through its Core Values, Code of Conduct and Team Member Bill of Rights, Tyson Foods strives to operate with integrity and trust and is committed to creating value for its shareholders, customers and Team Members. The company also strives to be faith-friendly, provide a safe work environment and serve as stewards of the animals, land and environment entrusted to it.
###
Media Contacts:
Ashley La Croix, Tyson Foods, Inc., +1.312.614.8732
Amanda Ruppelli, MWWPR, +1.201.806.3139