Headline
Tyson Foods Appoints Amy Tu General Counsel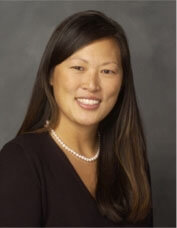 SPRINGDALE, Ark., – Dec. 1, 2017 – Tyson Foods, Inc. (NYSE: TSN) announced today that Amy Tu has been named Executive Vice President and General Counsel, effective December 11, 2017. Tu joins Tyson from The Boeing Company, where she most recently served as Chief Counsel for Global Law Affairs. She has more than 20 years of international experience and will report directly to Tom Hayes, President and Chief Executive Officer of Tyson Foods.
Tu will succeed David L. Van Bebber, who joined Tyson in May 1986 as part of the Lane Processing Inc. acquisition and has served in this role since May 2008. Van Bebber will continue his employment with the company through May 11, 2018, to ensure a smooth transition.
Tu has held progressive leadership positions with Boeing over the past 16 years. Most recently, she was Chief Counsel for Global Law Affairs in Washington, D.C., with a variety of responsibilities, including leading the anti-corruption practice group. She also served as Chief Counsel for the Commercial Aviation Services and Sales, Contracts and Marketing business units at Boeing Commercial Airplanes in Seattle. Prior to her role in Seattle, Tu was the first Regional Counsel based in London, UK, with responsibility for commercial and defense matters in Europe, Russia and Israel.
Tu joined Boeing in Chicago in 2001 as Assistant Corporate Secretary and Counsel for Mergers & Acquisitions, Finance and Governance after serving as International Corporate Counsel at Gap, Inc. and as International Corporate Counsel at Wal-Mart Stores, Inc. She is originally from Arkansas and holds a J.D. from the University of Arkansas School of Law and a B.A. in Economics from Wellesley College.
"Amy is a proven executive whose extensive legal and corporate governance expertise is an excellent addition to our leadership team," said Tom Hayes. "Her breadth of global legal experience supporting business leaders and functions across a multinational corporation will be a tremendous asset as we continue to execute our growth strategy."
"I want to thank David for his numerous contributions over the past 30 years, including his work as a member of our leadership team," Hayes added. "He's been a trusted advisor and leaves behind a distinguished career at Tyson Foods. On behalf of everyone at Tyson, I wish David well as he embarks on the next chapter of his life."
Before becoming Executive Vice President and General Counsel for Tyson Foods, Van Bebber held various positions with the company including Vice President and Director of Legal Services and Senior Vice President and Deputy General Counsel.
###
Contact:
Gary Mickelson, 479-290-6111, gary.mickelson@tyson.com
About Tyson Foods, Inc.
Tyson Foods, Inc. (NYSE: TSN) is one of the world's largest food companies and a recognized leader in protein. Founded in 1935 by John W. Tyson and grown under three generations of family leadership, the company has a broad portfolio of products and brands like Tyson®, Jimmy Dean®, Hillshire Farm®, Ball Park®, Wright®, Aidells®, ibp® and State Fair®. Tyson Foods innovates continually to make protein more sustainable, tailor food for everywhere it's available and raise the world's expectations for how much good food can do. Headquartered in Springdale, Arkansas, the company has 122,000 team members. Through its Core Values, Tyson Foods strives to operate with integrity, create value for its shareholders, customers, communities and team members and serve as stewards of the animals, land and environment entrusted to it. Visit www.tysonfoods.com.