Headline
Ball Park® Brand Gives Away Free Hot Dogs To Everyone Named Angus Or Frank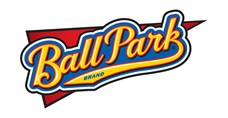 CHICAGO, Ill. (June 21, 2016) – Calling everyone named Angus or Frank. Ball Park® brand (www.ballparkbrand.com), the maker of Angus Beef Franks, is celebrating the dog days of summer with a campaign that promises to be a real 'name-changer' in the world of hot dogs. For 100 hours beginning today, the brand is giving away free Ball Park Franks, made with 100% Angus Beef, to anyone named Angus or Frank …and to anyone willing to change their name to Angus or Frank for a day on Twitter. 
Famous hot dog fans are getting in on the action. Celebrities including Mario Lopez, Donald Faison and Haylie Duff are kicking off the moniker mayhem by changing their name to Angus Frank on Twitter. Social media stars will help fuel the fire on Vine by demonstrating just how far they will go in the name-change game to receive free Ball Park Angus Beef Franks.  
"Hot dog sales peak over the July 4th holiday and it's our goal to get people to remember Ball Park brand and our Angus Beef Franks when they're stocking up for the long weekend," said Sara Shenoha, Senior Brand Manager, Ball Park brand. "Whether people change their name to Angus or Frank, we hope they won't forget our name when they fire up the grill this summer."
The Ball Park Angus Frank giveaway is part of the brand's "100 Days of 100% Angus" campaign. Throughout the summer, Ball Park brand is celebrating its Ball Park Angus Beef Franks by posting helpful and sometimes hilarious content to its social media channels -- videos, gifs, cinemagraphs, images and more featuring tips, recipes, odes and more to help create legendary barbecues.
To participate in the Angus Frank giveaway, everyone with the name Angus or Frank in their Twitter name or handle (even if only changed for the day) can enter the 100-hour giveaway by following @BallParkBrand on Twitter and tweeting their love for Ball Park Angus Beef Franks using #BallParkAngusGiveaway. Everyone will receive a coupon for a free package of Ball Park Angus Beef Franks, just in time for their Fourth of July celebrations.
To learn more about Ball Park Angus Beef Franks, access recipes and tips, and watch humorous grill-side odes as part of the 100 Days of 100% Angus program, visit http://www.ballparkbrand.com, or check out the brand on Facebook and Twitter.
The complete Terms and Conditions for the Angus Frank giveaway can be accessed here.
About Ball Park Brand
The Ball Park brand was launched in 1957 in response to a request from the owner of the Detroit Tigers baseball team. The Ball Park frank was such a success, it was expanded nationally. Today, Ball Park products can be found in supermarkets, convenience stores and a variety of sports venues - including Detroit's Comerica Park. For more information, visit www.ballparkbrand.com.
About Tyson Foods, Inc.
Tyson Foods, Inc. (NYSE: TSN), with headquarters in Springdale, Arkansas, is one of the world's largest food companies with leading brands such as Tyson®, Jimmy Dean®, Hillshire Farm®, Sara Lee®, Ball Park®, Wright®, Aidells® and State Fair®. It's a recognized market leader in chicken, beef and pork as well as prepared foods, including bacon, breakfast sausage, turkey, lunchmeat, hot dogs, pizza crusts and toppings, tortillas and desserts. The company supplies retail and foodservice customers throughout the United States and approximately 130 countries. Tyson Foods was founded in 1935 by John W. Tyson, whose family has continued to lead the business with his son, Don Tyson, guiding the company for many years and grandson, John H. Tyson, serving as the current chairman of the board of directors. The company currently has approximately 113,000 Team Members employed at more than 400 facilities and offices in the United States and around the world. Through its Core Values, Code of Conduct and Team Member Bill of Rights, Tyson Foods strives to operate with integrity and trust and is committed to creating value for its shareholders, customers and Team Members. The company also strives to be faith-friendly, provide a safe work environment and serve as stewards of the animals, land and environment entrusted to it.
# # #
Media Contacts:

Ashley La Croix, Tyson Foods, Inc., +1. 312.614.8732
Nicole Scharf, MWWPR, +1. 646.376.7044