Headline
Tyson Foods Appoints Felicia Collins as VP, Corporate Communications
Springdale, Ark. – April 22, 2016 – Tyson Foods, Inc. has named Felicia Collins vice president, corporate communications, the company announced today.
In this new role, Collins will lead the company's public relations, social media and internal communications teams. She will report to Sara Lilygren, executive vice president of corporate affairs.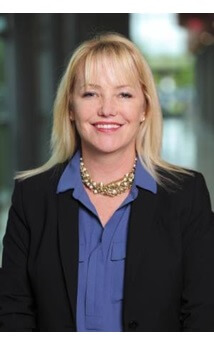 Collins is a food industry veteran with nearly 25 years of communications expertise. Throughout her career, she has developed groundbreaking programs to help advance and protect the reputations of a number of leading companies and organizations. Most recently, she served as the chief communications officer/vice president of corporate communications for California-based ingredient producer Ventura Foods where she built the corporate communications function, including the company's corporate social responsibility strategy, and employee communications and corporate reputation platforms.
"Felicia's experience working across the food industry, combined with her passion for developing talent, is the absolute right fit for Tyson Foods," said Lilygren. "We're excited about the innovative thinking she will bring to our business and are confident that our teams will benefit and grow under her leadership."
Prior to Ventura Foods, Collins spent five years with global communications marketing firm Edelman, as group lead for food and nutrition in Washington, D.C. and as senior vice president of food and nutrition in the firm's Chicago office. In this role, she led the agency's Walmart food business, including the creation and launch of the "Making Healthy Food Affordable" platform with First Lady Michelle Obama.
About Tyson Foods
Tyson Foods, Inc. (NYSE:TSN), with headquarters in Springdale, Arkansas, is one of the world's largest food companies with leading brands such as Tyson®, Jimmy Dean®, Hillshire Farm®, Sara Lee®, Ball Park®, Wright®, Aidells® and State Fair®. It's a recognized market leader in chicken, beef and pork as well as prepared foods, including bacon, breakfast sausage, turkey, lunchmeat, hot dogs, pizza crusts and toppings, tortillas and desserts. The company supplies retail and foodservice customers throughout the United States and approximately 130 countries. Tyson Foods was founded in 1935 by John W. Tyson, whose family has continued to lead the business with his son, Don Tyson, guiding the company for many years and grandson, John H. Tyson, serving as the current chairman of the board of directors. The company currently has approximately 113,000 Team Members employed at more than 400 facilities and offices in the United States and around the world. Through its Core Values, Code of Conduct and Team Member Bill of Rights, Tyson Foods strives to operate with integrity and trust and is committed to creating value for its shareholders, customers and Team Members. The company also strives to be faith-friendly, provide a safe work environment and serve as stewards of the animals, land and environment entrusted to it.
####
Contact: Gary Mickelson, 479-290-6111, gary.mickelson@tyson.com