Headline
McGurk to Lead Strategy and New Ventures for Tyson Foods
Springdale, Ark. – April 12, 2016 – An executive with more than two decades of strategic and organizational experience has been selected to manage corporate strategy and new business opportunities for Tyson Foods, Inc. (NYSE: TSN), the company reported today.
Monica McGurk has been named senior vice president of strategy and new ventures and will manage the company's strategic planning and growth efforts. She will report to Tyson Foods President and CEO Donnie Smith.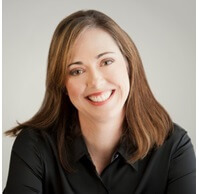 "Monica is a great fit for our company," said Smith. "She comes to us as the result of a long career of proven performance in strategic roles, and we believe her extensive experience will help us continue to grow as a value-added food company."
McGurk most recently worked for the Coca-Cola Company, where she was senior vice president of strategy, decision support and e-commerce for the company's North American Group. Prior to Coca-Cola, she spent 19 years at McKinsey & Company, one of the world's top management consulting firms, where she focused on consumer and retail sectors, founded McKinsey's consumer innovation practice, and led its consumer organization practice. She holds a Master of Business Administration degree from Stanford University.
Long-time Tyson Foods' senior leader Hal Carper will help McGurk transition to her new role. He'll also continue to develop the operational support necessary to execute the company's growth strategy.
About Tyson Foods
Tyson Foods, Inc. (NYSE: TSN), with headquarters in Springdale, Arkansas, is one of the world's largest food companies with leading brands such as Tyson®, Jimmy Dean®, Hillshire Farm®, Sara Lee®,  Ball Park®, Wright®, Aidells® and State Fair®. It's a recognized market leader in chicken, beef and pork as well as prepared foods, including bacon, breakfast sausage, turkey, lunchmeat, hot dogs, pizza crusts and toppings, tortillas and desserts. The company supplies retail and foodservice customers throughout the United States and approximately 130 countries. Tyson Foods was founded in 1935 by John W. Tyson, whose family has continued to lead the business with his son, Don Tyson, guiding the company for many years and grandson, John H. Tyson, serving as the current chairman of the board of directors. The company currently has approximately 113,000 Team Members employed at more than 400 facilities and offices in the United States and around the world. Through its Core Values, Code of Conduct and Team Member Bill of Rights, Tyson Foods strives to operate with integrity and trust and is committed to creating value for its shareholders, customers and Team Members. The company also strives to be faith-friendly, provide a safe work environment and serve as stewards of the animals, land and environment entrusted to it.
####
                Contact: Gary Mickelson, 479-290-6111, gary.mickelson@tyson.com