Headline
Tyson Foods Selects Procter & Gamble Executive as Board Member
Springdale, Ark. – Dec. 6, 2016 – An executive for one of the world's largest consumer packaged goods companies has been named to the board of directors of Tyson Foods, Inc. (NYSE: TSN), company officials announced today.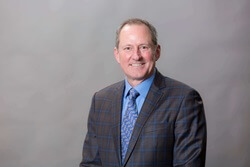 54-year-old Jeffrey K. Schomburger, Global Sales Officer for Procter & Gamble, has been selected as a new independent director on the Tyson Foods board, effective December 5, 2016. The board is expanding from ten to eleven members, and Schomburger will be one of eight independent directors.
Schomburger has held numerous leadership positions with P&G since joining the company in 1984, including President of the Global Walmart team from 2005 to 2015. He started with P&G as a sales representative and held positions of increasing responsibility in the company's paper products business. He progressed to the company's customer marketing organization, managing various assignments in Western Europe, including Vice President of Sales for Western Europe, before returning to the U.S. to lead P&G's Global Walmart business. He was named to his current position in 2015.
"Jeff's deep understanding of the branded consumer packaged goods business and his experience as a leader are among the reasons our nominating committee recommended him," said Chairman of the Board of Directors for Tyson Foods, John Tyson. "We're pleased to have him on the board and look forward to his input as we continue to grow our branded food business."
A native of Florida, Schomburger graduated with honors from the University of North Carolina where he earned a Bachelor of Arts Degree in Economics. He is Chairman of the Cincinnati City Center Development Corporation and has previously served as United Way Campaign Chair and on the Executive Board of the Hispanic Scholarship Fund.
In addition to Schomburger and Chairman John Tyson, other current members of the Tyson Foods board of directors are Gaurdie E. Banister Jr.; Mike Beebe; Mikel A. Durham; current Tyson Foods president and incoming CEO Tom Hayes; Kevin M. McNamara; Brad T. Sauer; Donnie Smith, Robert Thurber and Barbara A. Tyson.
About Tyson Foods
Tyson Foods, Inc. (NYSE: TSN), with headquarters in Springdale, Arkansas, is one of the world's largest food companies with leading brands such as Tyson®, Jimmy Dean®, Hillshire Farm®, Sara Lee®, Ball Park®, Wright®, Aidells® and State Fair®.  It's a recognized market leader in chicken, beef and pork as well as prepared foods, including bacon, breakfast sausage, turkey, lunchmeat, hot dogs, pizza crusts and toppings, tortillas and desserts. The company supplies retail and foodservice customers throughout the United States and approximately 115 countries. Tyson Foods was founded in 1935 by John W. Tyson, whose family has continued to lead the business with his son, Don Tyson, guiding the company for many years and grandson, John H. Tyson, serving as the current chairman of the board of directors. The company currently has approximately 114,000 Team Members employed at more than 400 facilities and offices in the United States and around the world. Through its Core Values, Code of Conduct and Team Member Bill of Rights, Tyson Foods strives to operate with integrity and trust and is committed to creating value for its shareholders, customers and Team Members. The company also strives to be faith-friendly, provide a safe work environment and serve as stewards of the animals, land and environment entrusted to it.
####
Contact: Gary Mickelson, 479-290-6111, gary.mickelson@tyson.com