Headline
Tyson Foods, QuickChek and Convenience Store News Donate Truckload of Protein to New Jersey Food Bank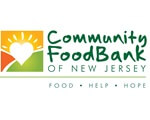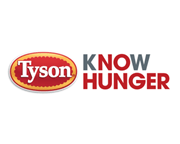 QuickChek Honored as Foodservice Innovator of the Year
Hillside, N.J. – Dec. 14, 2016 – Tyson Foods, Inc., QuickChek and Convenience Store News partnered today to donate a truckload of protein to the Community FoodBank of New Jersey to help alleviate hunger throughout New Jersey.
The donation was made in conjunction with QuickChek's being named Convenience Store News' 2016 Foodservice Innovator of the Year. The Whitehouse Station, N.J.-based fresh convenience market chain was recognized for raising the bar on quality, service and innovation in the fast-growing foodservice category in the convenience channel.
"QuickChek is really a class act and they richly deserve accolades for continuously improving their foodservice offer," said CSNews Editorial Director Don Longo.
The CSNews Foodservice Innovators Awards, sponsored by Tyson Convenience, recognize retailers who are leading the convenience store industry in foodservice excellence.
"We are honored to be recognized as the industry's Foodservice Innovator of the Year and thank Tyson and Convenience Store News in making this wonderful donation," QuickChek CEO Dean Durling said. "Being an innovator means not only creating exciting new menu items and having freshly made in-store bakery items, but also embracing technology to continue to meet the needs of our customers. You can use an in-store touch screen or your smart phone to create a custom sandwich or drink, which we will handcraft to your order. We have self-checkout counters and continue to expand our mobile ordering to provide even greater convenience for our on-the-go customers."
The Community FoodBank of New Jersey, which serves people in need across the state, will distribute the donated food among its network of more than 1,000 community partners including soup kitchens, food pantries and shelters.
"The Community FoodBank of New Jersey is grateful for partners like Tyson Foods for helping us provide healthy food for our neighbors in need. This donation of much-needed protein will go a long way in feeding families this holiday season," said Karen Leies, vice president of development for the Community FoodBank of New Jersey. "We also want to recognize QuickChek's ongoing commitment in the fight against hunger. They partner with us on our Check-Out Hunger® campaign, volunteer with us and much more. Together, we can end hunger in New Jersey."
QuickChek's partnership with the Community FoodBank of New Jersey is part of the company's long history and commitment to giving back to the communities it serves. QuickChek raised $160,000 during the FoodBank's Check-Out Hunger® campaign in 2015 and $125,000 in 2014. It is currently participating in the 2016 campaign as well.
Tyson Foods' "KNOW Hunger" campaign is focused on helping more people understand and join the effort to eliminate hunger in America. The company partners with Feeding America®, Share Our Strength and Lift Up America to raise awareness and help feed the hungry across the nation. Since 2000, Tyson Foods has donated more than 100 million pounds of protein in the United States.
In 2015, Tyson Foods announced its renewed commitment to hunger relief by pledging $50 million in cash and in-kind donations by 2020 to fight hunger, with a special focus on innovative initiatives at the local level.
"Partnering with organizations like the Community FoodBank of New Jersey is important to us in raising awareness about food insecurity in communities all around the U.S.," said Denny Woodard, sales director for Tyson Convenience. "Nearly one in five kids in New Jersey is food insecure and the FoodBank distributed more than 43 million pounds of food last year alone. We're honored to support those extraordinary efforts."
                                                      ###
About Tyson Foods
Tyson Foods, Inc. (NYSE:TSN), with headquarters in Springdale, Arkansas, is one of the world's largest food companies with leading brands such as Tyson®, Jimmy Dean®, Hillshire Farm®, Sara Lee®, Ball Park®, Wright®, Aidells® and State Fair®.  It's a recognized market leader in chicken, beef and pork as well as prepared foods, including bacon, breakfast sausage, turkey, lunchmeat, hot dogs, pizza crusts and toppings, tortillas and desserts. The company supplies retail and foodservice customers throughout the United States and approximately 115 countries. Tyson Foods was founded in 1935 by John W. Tyson, whose family has continued to lead the business with his son, Don Tyson, guiding the company for many years and grandson, John H. Tyson, serving as the current chairman of the board of directors. The company currently has approximately 114,000 Team Members employed at more than 400 facilities and offices in the United States and around the world. Through its Core Values, Code of Conduct and Team Member Bill of Rights, Tyson Foods strives to operate with integrity and trust and is committed to creating value for its shareholders, customers and Team Members. The company also strives to be faith-friendly, provide a safe work environment and serve as stewards of the animals, land and environment entrusted to it.
About Community FoodBank of New Jersey
The Community FoodBank of New Jersey (CFBNJ), a member of Feeding America®, provides people across the state with food, help and hope. The FoodBank distributed over 43 million pounds of food last year to its more than 1,000 community partners including pantries, soup kitchens, emergency shelters, mobile pantries, and child and senior feeding programs. For our neighbors, especially families, and for the volunteers and donors who support them, the Community FoodBank of New Jersey is the powerful change agent that fills the emptiness caused by hunger with the basic human essentials that people need to survive. More than 4.7 million times a year, someone in need is fed by the FoodBank's network of partner charities.
About Convenience Store News
Convenience Store News is the convenience industry's premier media brand. It's print, digital and event platforms provide information that helps convenience retailers be more successful.
About QuickChek
Founded in 1967, QuickChek Corporation is a market leader in food services with an exceptional award-winning fresh coffee and fresh food program. The family-owned company was named the 2016 National Convenience Store Chain of the Year and the 2016 Foodservice Innovator of the Year and its renowned fresh coffee was named best in America in a national consumer survey by Technomic in 2014. Based in Whitehouse Station, NJ, the privately-held company employs more than 3,700 team members in 147 fresh convenience market locations throughout New Jersey, New York's Hudson Valley and Long Island including 10 stores with pharmacy and 61 locations with fuel. It enjoys the rare distinction of being named one of the best places to work in both New Jersey and New York State.
 CONTACT:
Derek Burleson, Tyson Foods, 479-290-6466, derek.burleson@tyson.com
Mary Faddoul, Community FoodBank of New Jersey, 908-355-3663 ext. 282, mfaddoul@cfbnj.org
Russ Mensch, QuickChek, 201-797-2448, russ@menschpr.com