Headline
Tyson Foods to Sponsor 41st Annual Hogeye Marathon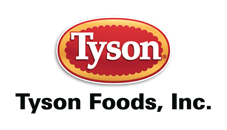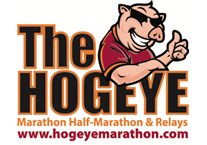 Regional event to start and finish in Springdale
Springdale, Ark. – Nov. 14, 2016 – Tyson Foods, Inc. announced today an agreement with the Hogeye Marathon and Relays to serve as presenting sponsor of the annual marathon, half marathon, 4-person relay, 5k run/walk and kids' marathon.
The 41st annual regional event will be held on Saturday, April 8, 2017, and, for the first time ever, the marathon will start and finish on Emma Avenue in Springdale.
"This is an exciting opportunity for the Hogeye Marathon to partner with a local company that shares our goal of building a stronger and healthier community," said Tabby Holmes, race director. "We appreciate the support we've received from the City of Fayetteville over the years and hope this announcement will build on the strong foundation the marathon has established because of that relationship."
The new course will take runners past the city's five major parks and, as in previous years, will include a portion of the Lake Fayetteville Trail. The course will be run primarily on Springdale streets, but sections will run through Johnson and Fayetteville and a small portion of the 26.2-mile course will take place on the Razorback Greenway.
"It's an exceptionally scenic course and thanks to the Springdale Police and Fire Departments, it will be a safe course which creates a great experience for runners. And great experiences for runners should lead to growth of the event as Northwest Arkansas's premier long-distance race," Holmes said.
In recent years, the race has been held on a Sunday, but in 2017 it will be held on a Saturday, which Holmes believes will draw more regional participants and volunteers from the many churches and civic organizations in Springdale and throughout Northwest Arkansas.
"Bringing a high-profile event like the Hogeye Marathon to downtown Springdale is exactly what we envisioned when the revitalization project began," Springdale Mayor Doug Sprouse said. "Tabby, the runners and the countless volunteers have successfully turned the race into a nationally recognized event. The Hogeye is the oldest marathon in Arkansas and we hope to build on that legacy."
In 2016, the marathon enjoyed record turnout as 2,000 runners participated. The Hogeye Marathon and Relays also benefits a variety of local nonprofit organizations, and last year, $38,000 was donated to America Wheelchair Mission, Kendrick Fincher Hydration for Life, Jackson L. Graves Foundation, Meals on Wheels, Alzheimer's Association of Arkansas, Arkansas Children's Hospital Northwest and other community organizations.
"This announcement is just another step toward our goal of bringing people back to Emma Avenue," said Linda Wray, vice president, talent acquisition and onboarding, Tyson Foods. "There is an exciting future in store for downtown Springdale, and we're proud to be a part of it."
About Tyson Foods
Tyson Foods, Inc. (NYSE:TSN), with headquarters in Springdale, Arkansas, is one of the world's largest food companies with leading brands such as Tyson®, Jimmy Dean®, Hillshire Farm®, Sara Lee®, Ball Park®, Wright®, Aidells® and State Fair®. It's a recognized market leader in chicken, beef and pork as well as prepared foods, including bacon, breakfast sausage, turkey, lunchmeat, hot dogs, pizza crusts and toppings, tortillas and desserts. The company supplies retail and foodservice customers throughout the United States and approximately 130 countries. Tyson Foods was founded in 1935 by John W. Tyson, whose family has continued to lead the business with his son, Don Tyson, guiding the company for many years and grandson, John H. Tyson, serving as the current chairman of the board of directors. The company currently has approximately 113,000 Team Members employed at more than 400 facilities and offices in the United States and around the world. Through its Core Values, Code of Conduct and Team Member Bill of Rights, Tyson Foods strives to operate with integrity and trust and is committed to creating value for its shareholders, customers and Team Members. The company also strives to be faith-friendly, provide a safe work environment and serve as stewards of the animals, land and environment entrusted to it.
About the Hogeye Marathon
Hogeye Marathon and Relays, Inc. began in 1977 with a marathon from Fayetteville to Hogeye, Arkansas. Today, the race has grown into a weekend long event including the traditional marathon, a half marathon, relays, kid's runs, a health and fitness expo and the annual pasta dinner. Hogeye Marathon and Relays, Inc. is pleased to commence the 41st annual marathon while honoring the original mission of giving back to Arkansas communities and promoting health through fitness and running. It's a pretty PIG deal!
####
Contact: Tabby Holmes, rd@hogeyemarathon.com
 Worth Sparkman, 479-290-6358, worth.sparkman@tyson.com