Headline
Beyond Meat And Tyson Foods Announce Investment Agreement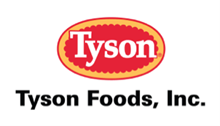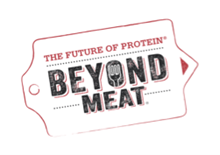 El Segundo, Calif., and Springdale, Ark. – October 10, 2016 – Tyson Foods, Inc. (NYSE: TSN) has taken a 5-percent ownership stake in plant-based protein producer Beyond Meat, both companies announced today. The investment, provided through a fundraising initiative by Beyond Meat, will provide additional capital to help the company expand its product portfolio and distribution. Beyond Meat will remain an independent, privately held company led by Founder and CEO Ethan Brown.
Mr. Brown said, "This investment by Tyson Foods underscores the growing market for plant protein. I'm pleased to welcome Tyson as an investor and look forward to leveraging this support to broaden availability of plant protein choices to consumers."
Tyson Foods' Executive Vice President of Strategy and New Ventures & President of Foodservice, Monica McGurk, added, "We're enthusiastic about this investment, which gives us exposure to a fast-growing segment of the protein market. It meets our desire to offer consumers choices and to consider how we can serve an ever-growing and diverse global population, while remaining focused on our core prepared foods and animal protein businesses."
As part of this or prior rounds of fundraising, Beyond Meat also has secured funding from investors including The Humane Society of the United States, Bill Gates and Kleiner Perkins.
The terms of the agreement are not being disclosed.
Media Contacts
Tyson Foods: Worth Sparkman, worth.sparkman@tyson.com, 479-290-6358
Beyond Meat: Frani Chung, franic@mbooth.com, 212-539-3220
About Beyond Meat
Based in El Segundo, California, Beyond Meat is a privately held company on the cutting edge of plant protein innovation. Beyond Meat is on a mission to deliver the future of protein; allowing consumers to eat more, not less of the traditional dishes they love while feeling great about the health, sustainability and animal welfare benefits of plant protein. Beyond Meat is available in over 11,000 stores nationwide. Visit www.BeyondMeat.com, Twitter @BeyondMeat or Facebook.com/BeyondMeat.
About Tyson Foods
Tyson Foods, Inc. (NYSE:TSN), with headquarters in Springdale, Arkansas, is one of the world's largest food companies with leading brands such as Tyson®, Jimmy Dean®, Hillshire Farm®, Sara Lee®,  Ball Park®, Wright®, Aidells® and State Fair®. It's a recognized market leader in chicken, beef and pork as well as prepared foods, including bacon, breakfast sausage, turkey, lunchmeat, hot dogs, pizza crusts and toppings, tortillas and desserts. The company supplies retail and foodservice customers throughout the United States and approximately 130 countries. Tyson Foods was founded in 1935 by John W. Tyson, whose family has continued to lead the business with his son, Don Tyson, guiding the company for many years and grandson, John H. Tyson, serving as the current chairman of the board of directors. The company currently has approximately 113,000 Team Members employed at more than 400 facilities and offices in the United States and around the world. Through its Core Values, Code of Conduct and Team Member Bill of Rights, Tyson Foods strives to operate with integrity and trust and is committed to creating value for its shareholders, customers and Team Members. The company also strives to be faith-friendly, provide a safe work environment and serve as stewards of the animals, land and environment entrusted to it.