Headline
Tyson Foods Selects Experienced Food Executive as Board Member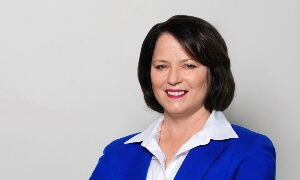 Springdale, Ark. – July 31, 2015 – An executive in the branded and unbranded consumer products and foodservice industries has been named to the board of directors of Tyson Foods, Inc. (NYSE:TSN), company officials announced today.
Mikel A. Durham, 52, has been selected as a new independent director on the Tyson board, effective July 30. She currently serves as the chief commercial officer of the private equity backed CSM Bakery Solutions, a global bakery supply manufacturer based in Atlanta, Ga. 
Durham began her career in 1985 with management consulting firm Bain & Company, where she served in several roles working in the United States, United Kingdom, Australia and Russia. In 1994, she joined PepsiCo in the U.S., where she was promoted to vice president and general manager of the company's south European and north African restaurant operations. Subsequently, she served as a managing director of Guinness, as president of Burger King North America; and as president of global supply for Cadbury Schweppes.  In 2009 she returned to PepsiCo where she progressed, finally serving as global growth officer  for PepsiCo Foodservice. She joined CSM Bakery Solutions in 2014.
"Mikel's background in branded consumer packaged goods, her deep understanding of foodservice, as well as her experience leading international growth strategies are among key reasons why she was recommended by our nominating committee," said Chairman of the Board of Directors for Tyson Foods, John Tyson. "We believe she will be an excellent addition to our board and we're pleased to have her."
Durham holds a Bachelor of Arts degree in economics from Smith College and a Master's in Business Administration from the Harvard Business School.
In addition to Durham and Chairman John Tyson, other members of the Tyson Foods board of directors currently are Gaurdie E. Banister Jr.; Jim Kever; Kevin M. McNamara; Brad T. Sauer; Tyson Foods' president and CEO, Donnie Smith; Robert Thurber and Barbara A. Tyson.
About Tyson Foods
Tyson Foods, Inc. (NYSE: TSN), with headquarters in Springdale, Arkansas, is one of the world's largest food companies with leading brands such as Tyson®, Jimmy Dean®, Hillshire Farm®, Sara Lee®,  Ball Park®, Wright®, Aidells® and State Fair®. It's a recognized market leader in chicken, beef and pork as well as prepared foods, including bacon, breakfast sausage, turkey, lunchmeat, hot dogs, pizza crusts and toppings, tortillas and desserts. The company supplies retail and foodservice customers throughout the United States and approximately 130 countries. Tyson Foods was founded in 1935 by John W. Tyson, whose family has continued to lead the business with his son, Don Tyson, guiding the company for many years and grandson, John H. Tyson, serving as the current chairman of the board of directors. The company currently has approximately 113,000 Team Members employed at more than 400 facilities and offices in the United States and around the world. Through its Core Values, Code of Conduct and Team Member Bill of Rights, Tyson Foods strives to operate with integrity and trust and is committed to creating value for its shareholders, customers and Team Members. The company also strives to be faith-friendly, provide a safe work environment and serve as stewards of the animals, land and environment entrusted to it.
####
Media Contact: Gary Mickelson
gary.mickelson@tyson.com, 479-290-6111
Investor Contact: Jon Kathol
jon.kathol@tyson.com, 479-290-4235