An Open Letter to the Residents of Hanceville and the Surrounding Areas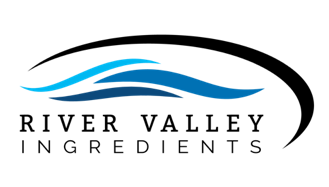 Residents of Hanceville and the surrounding areas,
 
On June 6, our River Valley Ingredients facility experienced an accidental release of wastewater due to a mechanical failure in temporary piping installed by a contractor. Since that time, there has been a lot of information shared through both traditional and social media. A great deal happened quickly but not all facts were apparent. While we provided early comments to news media, I want to directly provide area residents with some additional information. 
First and most importantly, we understand that events like this are unacceptable. We strive to be good stewards of the environment and we take that obligation seriously. While this was an isolated event, I want you to know that we've taken measures to improve our operation at this facility. 
In August of 2018, Tyson Farms, a part of the Tyson Foods family of businesses, bought the Hanceville, Alabama facility. During the past year, we've worked hard to improve and upgrade the location. Tyson Foods has a high level of commitment to Hanceville and to all of Alabama. Under the Tyson banner, we look forward to continuing to execute on our corporate commitment to continuous improvement, environmental stewardship and sustainability. We are committed to making the facility better than we found it in August 2018.
The facts of this event are that an estimated 220,000 gallons of partially treated wastewater was released from temporary piping we had a contractor install. Since it had not yet completed the treatment process, the water that reached the Mulberry Fork caused the oxygen levels to drop. Fish died as a result of the decrease in oxygen levels. We want residents to understand this was due to low levels of oxygen in the water and not because of the release of man-made chemicals. The oxygen levels in the water returned to normal within a short time of the incident and fish are starting to return.
We continue to have discussions with the Alabama Department of Environmental Management, and Alabama Department of Conservation and Natural Resources about the incident and its impact. We are actively assessing conservation and community projects that we may undertake to further our efforts in the area of the release and in Alabama generally. 
We've also opened dialogue with property owners, elected officials, The Nature Conservancy, Black Warrior Riverkeeper, Friends of the Locust Fork River and various other groups. We recognize there are many of you concerned. We will remain engaged in the community and work hard to make this right.
  
Finally, I want to thank my friends and team members who live in the area and work at our Hanceville facility. I appreciate them for their long hours, hard work and dedication over the course of the last couple of months. With sustained commitment to our core values and working together, we'll get through this and improve along the way.
Sincerely,
 

Shane Parks
Senior Vice President
River Valley Ingredients