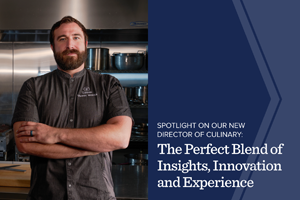 Spotlight on Our New Director of Culinary: The Perfect Blend of Insights, Innovation and Experience
by Ify Egbosimba
Have you ever wondered about the "origin story" behind your favorite Tyson Foods products? Whether you're enjoying an innovative product from one of Tyson Food's trusted brands at home, dining at one of your favorite restaurants, or grabbing a quick bite to eat from your local convenience store, the chances are good that you're indulging in fresh, flavorful foods curated by Tyson Foods' very own culinary team.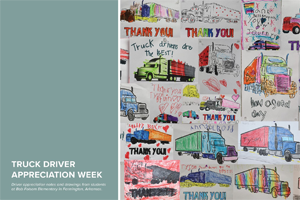 National Truck Driver Appreciation Week
by William McCarley
September 10 – 16 is National Truck Driver Appreciation Week, and Tyson Foods is going the extra mile this week to celebrate our drivers and thank them for the millions of safe miles they drive every year for our customers, consumers and company.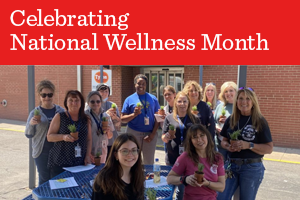 Celebrating National Wellness Month at Tyson Foods
by Ify Egbosimba
The rise of holistic well-being awareness has directly impacted how the American workforce views well-being at work and how workplaces implement programs and initiatives aimed at employee wellness.
Sustainability Focused
We're the largest U.S. food company, and sustainability is at the heart of our business.
We are channeling our size and scale to tackle some of the biggest sustainability challenges facing the world today.
Careers at Tyson
We're a progressive food company raising the world's expectations for how much good food can do. 
Come see what makes Tyson Foods a great place to work.
Tyson Foods Reinforces Commitment to Fight Hunger with $2.5 Million Donation to Feeding America®
The company has donated more than $5 million to Feeding America during the past two years
Tyson Foods and Gatik to Deploy Autonomous Trucks in Northwest Arkansas to Optimize Supply Chain Efficiency
Collaboration with Gatik reinforces Tyson's commitment to building a more responsive and flexible logistics network to serve customers and consumers
Limited Amounts of Hillshire Farm® Brand Smoked Rope Sausage Voluntarily Recalled
Hillshire Farm® brand is voluntarily recalling approximately 15,876 pounds of ready to eat, smoked rope sausage.
Our Brands
When you think of Tyson, you probably imagine what is only a nugget of the larger picture that is Tyson Foods. Our products range from that juicy ribeye at the five-star restaurant to fresh meat at the local butcher.