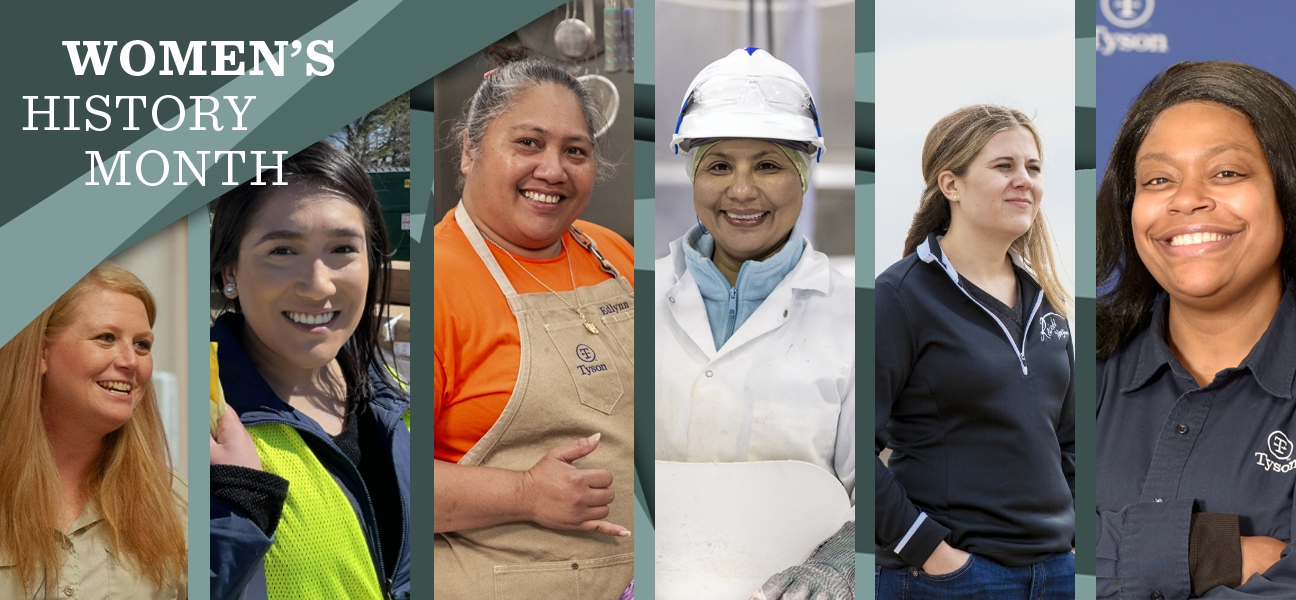 recent blog posts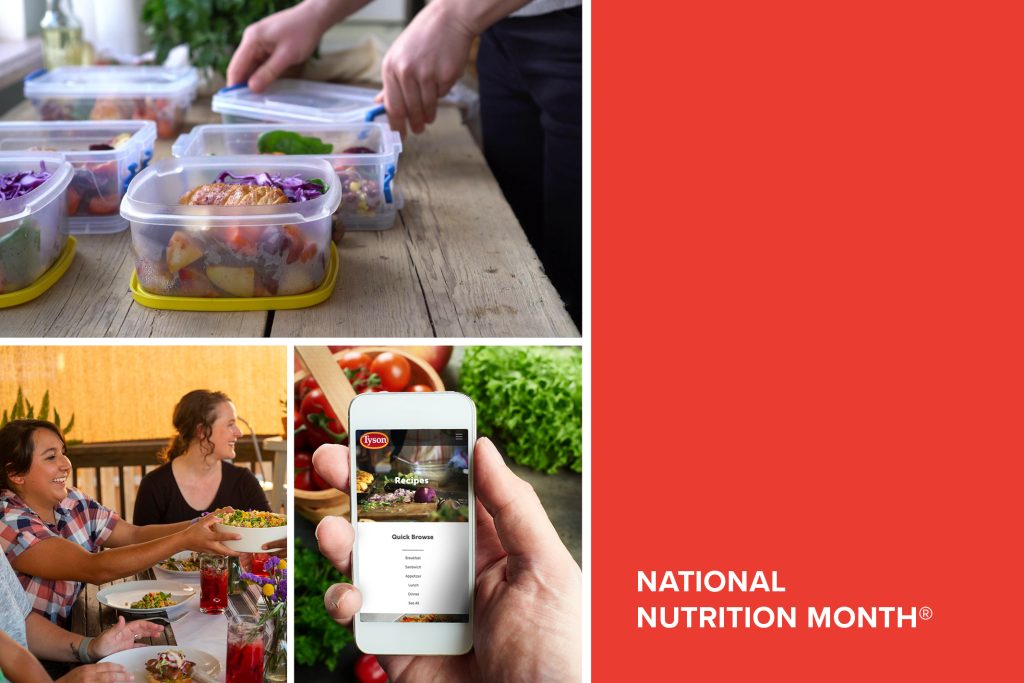 5 Ways to Celebrate National Nutrition Month
by Monica Stewart, MS, RD, LD
Each March, the Academy of Nutrition and Dietetics sponsors a national campaign highlighting the importance of nutrition. National Nutrition Month® is marking its 50th anniversary this year, and the theme is "Fuel for the Future." When thinking about nutrition through the lens of fueling your future, what comes to mind?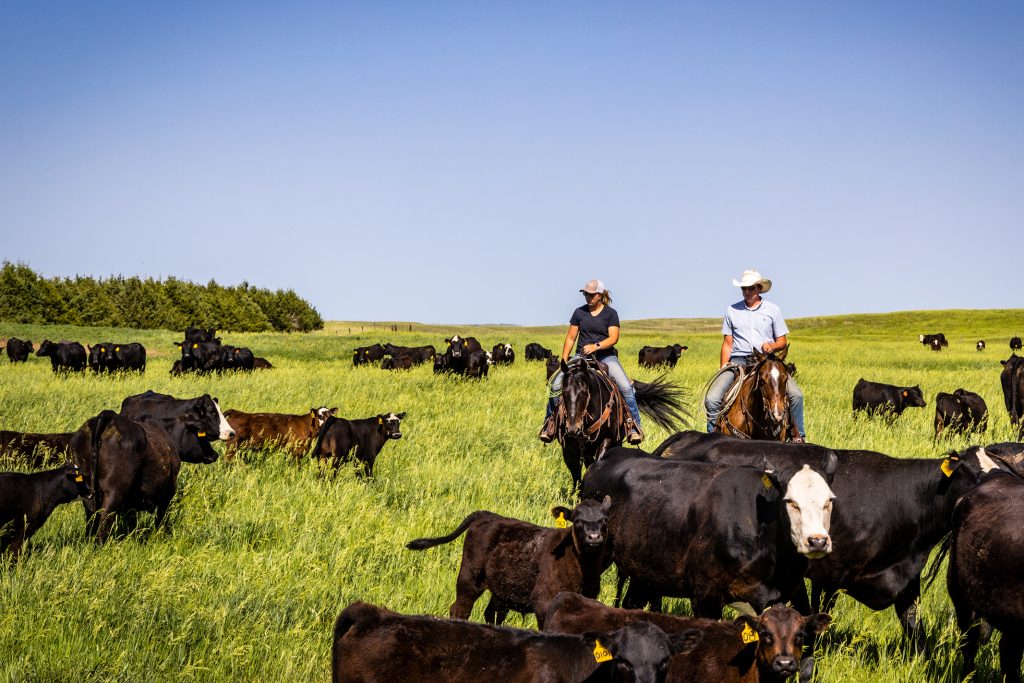 Creating a Pathway to a More Sustainable Beef Industry
by Dr. Justin Ransom and Chad Martin
Today, we continue building a more sustainable beef industry by introducing the first-of-its-kind Climate-Smart Beef Program, which combines tried-and-true rancher ingenuity with the latest data and technology. The program includes the development of an accounting framework to model GHG emissions for cattle from pasture to production.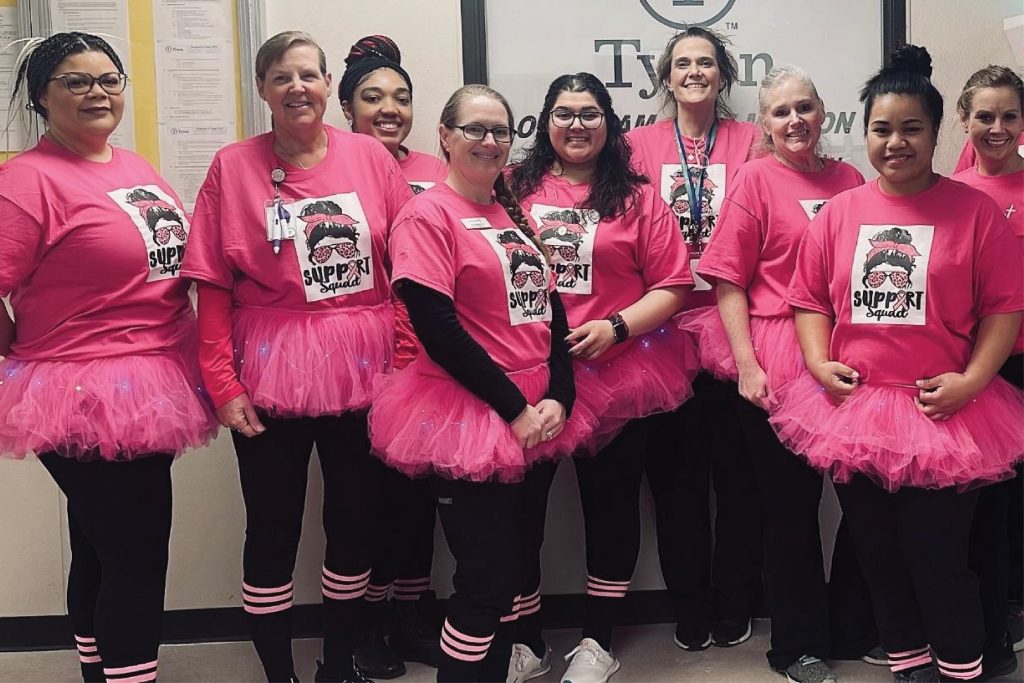 Cancer Free After Mammogram Event at Tyson Foods
by Cheyenne Autry Striefler
Angie Pothuisje credits Tyson Foods and her Enid, Oklahoma, facility nurse for helping save her life. On Feb. 3, 2021, Angie got a mammogram while at work – an easy visit to the Oklahoma University Medicine Mobile Mammogram Coach parked just outside her Tyson Foods facility, where team members could receive a free mammogram while on the clock.
Sustainability Focused
We're the largest U.S. food company, and sustainability is at the heart of our business.
We are channeling our size and scale to tackle some of the biggest sustainability challenges facing the world today.
Careers at Tyson
We're a progressive food company raising the world's expectations for how much good food can do. 
Come see what makes Tyson Foods a great place to work.
Tyson® Brand Introduces Chicken Sandwiches and Sliders, Bringing Restaurant-Quality Taste to the Comfort of Your Home
Tyson Foods Invites Area Nonprofits to Apply for its 3rd Annual GiveFest
50 local nonprofits will be selected to participate in GiveFest on Tuesday, May 23, 2023
Tyson Ventures Seeks Upcycling Startups for Annual Tyson Demo Day
Our Brands
When you think of Tyson, you probably imagine what is only a nugget of the larger picture that is Tyson Foods. Our products range from that juicy ribeye at the five-star restaurant to fresh meat at the local butcher.