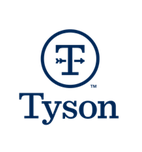 For Former Shareholder Information: 
The Hillshire Brands Company is a wholly-owned subsidiary of Tyson Foods. Hillshire Brands' stock ceased trading on the New York Stock Exchange and Chicago Stock Exchange before the opening of the respective markets on August 29, 2014. To view the Tyson Foods Investor Relations page, click here.
Account Access 
Shareholder account information is available here. This service allows you to view your account summary; stock issue and payment details; obtain duplicate tax forms and statements; change your mailing address online and much more.