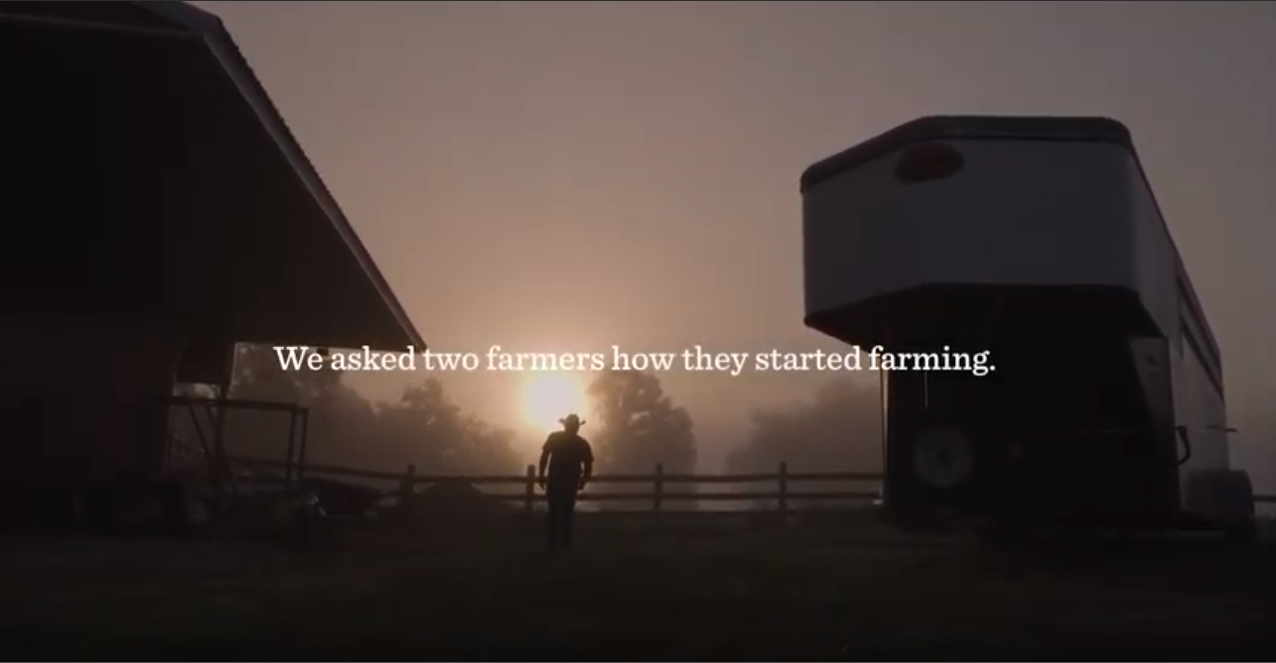 Why I Farm: The passion and pride behind independent contract farmers that raise our birds.
To honor farmers everywhere, we asked two farmers how they got their start in the industry and what keeps them working with Tyson Foods.
Sustainable Protein
We're the largest U.S. food company, and sustainability is at the heart of our business.
We are channeling our size and scale to tackle some of the biggest sustainability challenges facing the world today.
Check Out Our Blog's New Home
The Feed Blog has a new home, designed with you in mind.
Check out some of our new features to help you navigate our little slice of the food space.
recent blog posts
Lights, Camera, Napkin!: Tyson Fresh Meats Brings the Goods for Chicago Gourmet
by Ozlem Worpel
As unpredictable as weather can be in Chicago, some of the Tyson Fresh Meats Foodservice Team members found ourselves in the Windy City…in the midst of a downpour. It was the last Friday in September and time to kick off Chicago Gourmet: the annual, prestigious culinary event hosted in partnership with Bon Appetit. Chicagoans don't let a little rain hold them back; the best part of the weekend? The impressive turnout despite the weekend's sub-par weather....
Raised & Rooted Lets Influencers 'Pick' Their Own Plant Protein
by Jess Hines
As the leaves start to turn and that familiar chill returns to the air, it can only mean that fall is here, and that means the time is ripe for a traditional autumn pastime: apple picking.
Last week, a tasty new orchard popped up overnight in New York City's Bryant Park, but the trees were anything but traditional....
You Asked, We Answer: Your Most-Searched Questions about Chicken Farmers
For our last installment of You Asked, We Answer, we go straight to the chicken experts: farmers. We sat down with Nikki and Dillon Butler, two of our contract poultry farmers, to provide some highly sought-after answers about chicken farms.
Missed our other episodes?
Check out our answers to your most-searched questions about chicken nutrition, chicken health, and chicken care.
Careers at Tyson
We're a progressive food company raising the world's expectations for how much good food can do. 
Come see what makes Tyson Foods a great place to work.
Headline
Tyson to Help Meet Growing Demand for U.S. Pork by Prohibiting Ractopamine Use
Headline
Tyson Foods Supports World Food Day by Donating More than 74 Tons of Protein to Feeding America Food Banks
Headline
Ball Park® Brand Creates First-Ever Trading Card Set to Honor the Unsung Heroes of the Game: Hot Dog Vendors
Our Brands
When you think of Tyson, you probably imagine what is only a nugget of the larger picture that is Tyson Foods. Our products range from that juicy ribeye at the five-star restaurant to fresh meat at the local butcher.